Smash patriarchy
I do believe that we need I do believe that the current power system which is patriarchy is hurting us all even myself although I am benefiting of it I believe that we need a more diverse social structure and that we need different and modern virus role models 4 all of us in order to survive in the 21st century.
These are my privileges
I am a 50-year-old man living in Germany, which is one of the richest countries in the world. And I am working in the IT business, which gives me the financial Freedom to create what I like to create in a way I want to create it.
Most of the time I'm working with models, who are Caucasian, under the age of 30, slim and tall. They have long hair and a good skin. This makes them representatives of a beauty ideal that the fashion and beauty industry is projecting on us. Because of guys like me they have opportunity to get paid and make a living for showing off their body so that they gain maintain their independent lifestyle. One could argue that I am exploiting there social and economic situation, and I would not disagree with that.
Why am I not making more out of these advantages?
Even though I enjoy the freedom to create what I want and in a way that suits me, I never really dared to present my work to a wider public.
Now and then I post a picture on social media and other photo communities and sometimes I get the feedback: "Nice photo". But I never really had the guts to present my work to people who have different ideals, opinions and ideas. I feared to be criticised and misunderstood.
But this is what happened, as I posted this picture to a new community: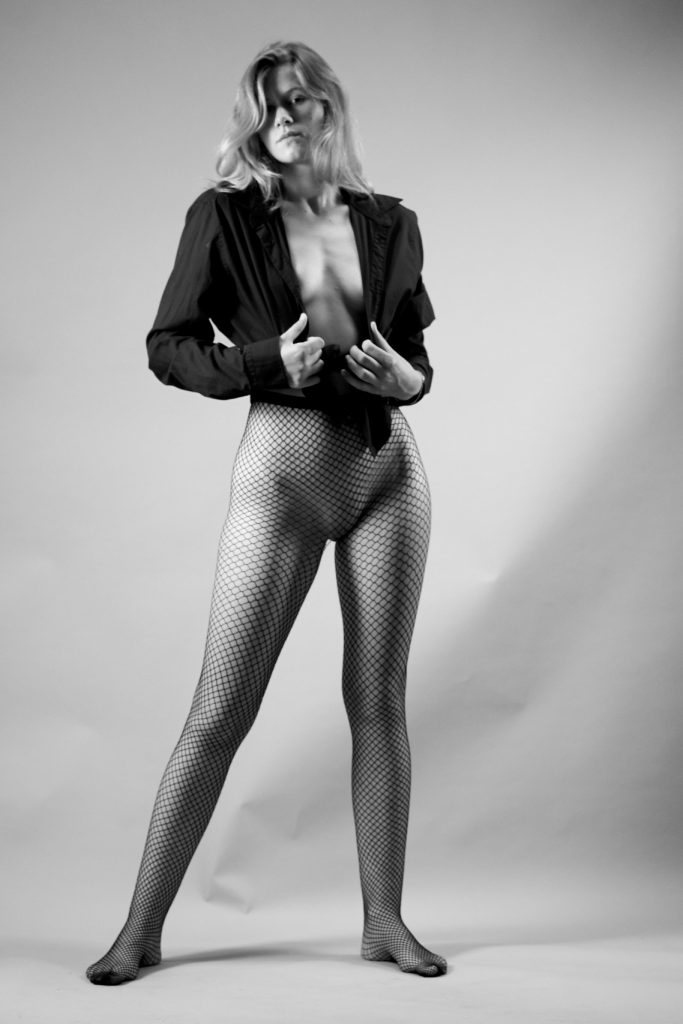 They were asking me: What is the point of it and questioned my intentions. I am glad that I did – this reaction led me to reflect myself and why I want to publish my work. I appreciated the discussion and the need to explain my point of view. 
Shooting with Louisa
I told Louisa that I wanted to create more moody images and asked her to pose in a more introspective and pensive way.
"Oh it's a man's thing" – she responded.
I realised that my instructions reflect a lot of how I feel and how I see life and the world around me. And I almost missed to let her pose in a way that is aligned with her personality as she loves to make faces and is a more cheerful, light end playful character.
Only in the end of the shooting I captured some of these expressions.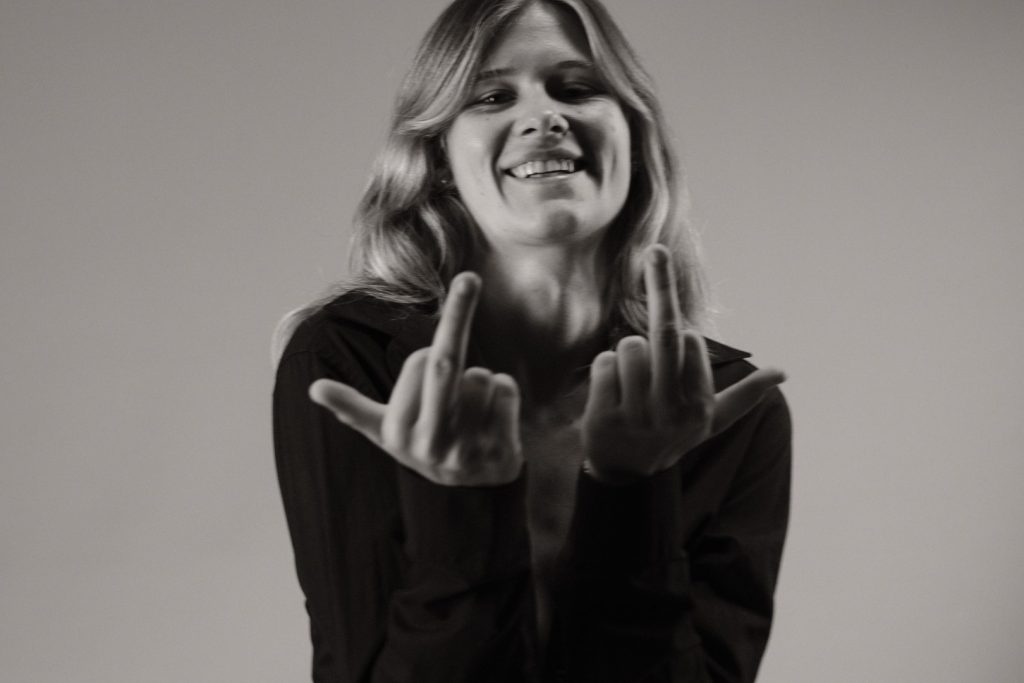 When I look at these pictures now and detach myself from the fact that I made these, I feel cold distance between the model and the photographer and looking back I regret not taking more of the photos that are aligned with her natural being.